It's time for a redesign. If you are a fan of home makeover shows, you are probably excited yet nervous about how your vision will actually play out. Well, exhale because all your qualms will be answered in our website redesign edition of FAQ Friday.
Never let your campaigns write cheques that your website can't cash.—Avinash Kaushik
How much does it cost to redesign a website?
The short answer is—it varies. Website development is and should be treated like a business investment. If you have a great website your business will be successful. So, when starting the process, it's important to identify the extent of the redesign—are you just replacing colors and page layouts for more modern designs or are you scrapping everything and starting from scratch with all new content. Each step of your website redesign represents a cost.
One way to anticipate the start-up costs of your website redesign is to first identify your purpose and goals for your website. By identifying your buyer personas, buyer's journey and strategic company goals you'll design a website experience that is optimized for lead conversion, sales, and customer evangelism.
Pro Tip: Establish the goals and expected outcome for the website redesign, and then determine what content you'll leverage from the existing site and how much new content you'll need to generate.
What is responsive website design? Do I really need to be concerned with mobile?
Responsive design is a way of making sure your site content is fluid and easy-to-navigate on any device. And yes, always design with mobile in mind.
Take a moment and think about a site that changes in front of your eyes as you expand or reduce the size of your browser window. Responsive design supports this adaptation. With responsive design, all your content, including videos, photos, and graphics, will display properly on any screen size or device.
Is it enough to leave your mobile design up to the responsive algorithm? Not necessarily. This is why we say design with mobile in mind. The small viewing screen of mobile devices makes it challenging to view some navigation bars, long-form blogs and many other areas of "responsive sites." The site may be responsive but if viewers have to work too hard to pinch and expand your content to gather information they will leave and find another site that takes less effort to navigate.
Designing with mobile in mind means you are using mobile trends and current best practices to ensure enhanced user experience.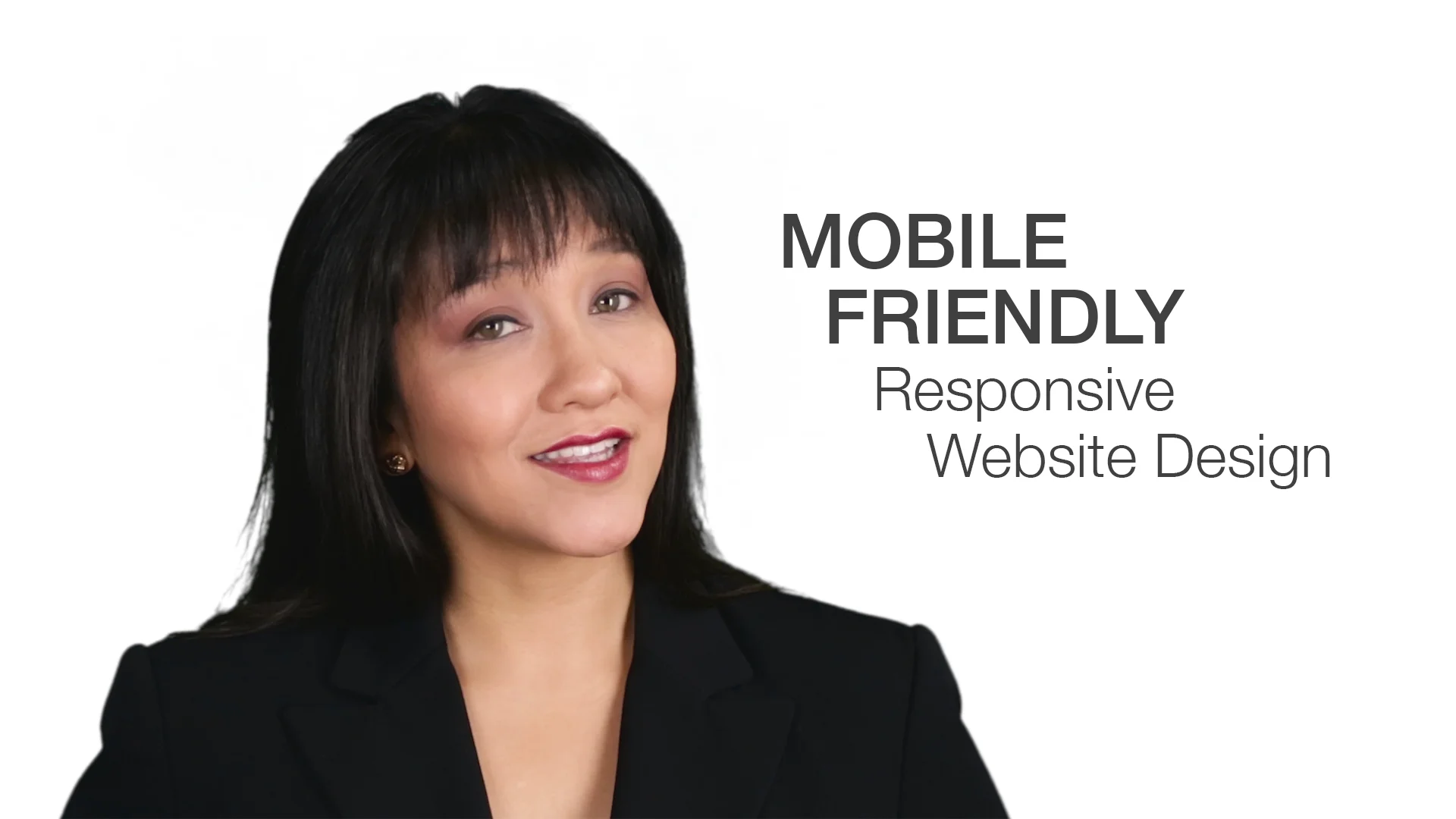 Responsive web design is key: It's worth the investment. You've spent time and capital creating content for your prospects. Provide an easy to navigate website no matter where or what device they are using. Don't unintentionally force visitors off your site.
What is involved in the website redesign process?
First, start with your current site. I'm sure you're not seeking a redesign because you absolutely love everything about it. Take note of what needs to go, and what works well as-is. Incorporate as much analytical data in your recap as possible—anything you have gathered from A/B testing, user surveys, or the like, will be incredibly helpful in the redesign process.
You can't expect to just write and have visitors come to you. That's too passive.—Anita Campbell
Second, take into account your buyer personas and target audience. If you don't have this information already, you'll want to get it sorted before starting your redesign. You'll also need to do a content audit. A content audit consists of:
Taking an inventory of all of the content you have
Reviewing what you'd like to keep and cut
Identifying what content needs to be created
Strategizing how you will present the refreshed / new content on your site
Pro Tip: Map each piece of content to its home with a wireframe or flowchart of the new site.
Remember to keep your audience in mind and map out every stage of the buyer's journey throughout your website.
This way, as your visitors experience your website, they will be following the path you've carved for them based on the current pain points they are looking to resolve.
Third, you'll want to review your brand identity and style guidelines. Do you want your brand to come off as family-friendly, formal or technical? How about cutting-edge, approachable or trendy? These aspects of your brand identity should be established and well-known before beginning your website redesign. Here is a checklist to help you reassess and review areas of your brand identity:
Logo (size, color, placement)
Color Scheme (primary, secondary and combination colors)
Font
Template Design (letterhead, business cards, press releases)
Web Guidelines
Communication Tools (social media, advertising, voice and style guides)
Coupled with brand identity, you want to review your style guidelines as well. Here are some areas that develop your overall style guidelines:
Mission Statement and Values
Brand (positing, characteristics, expression)
Brand Guardrails
Target Audience
Whatever you decide, remember, usability and brand consistency across your website are key.
Usability answers the question:
Can the user accomplish their goal?—Joyce Lee
Fourth, pull inspiration from sites you like. One great place to start is to look at your peers or competitors and see what they're doing with their websites.
Ask yourself—what could be more user-friendly on their site? What would you change if it was your site? How is your brand voice and style different? This can help you generate ideas if you find yourself stuck.
HubSpot has an additional resource—50 Brilliant Homepage Designs To Get you Started; go check it out and get inspired.
Fifth, set goals and a realistic timeline for your redesign. Signs of a successful redesign are:
Clean navigation:

Eliminate guesswork on how to navigate your website.

Impactful and relevant content:

Content hits home with your audience.

Calls-to-action:

Your CTAs call out what your audience needs.
Sixth, start designing. This includes wireframes, prototypes, and revisions.
Remember, your website is your hardest working employee. Establish a budget, extend time and energy to develop an awesome, user-friendly, efficient site that meets your prospects' needs. As a result, your inbound marketing efforts will flourish.
Will I be able to see my new design in action before it goes live?
Yes. In most cases, you can create a site in a sandbox or staging environment to see what the site will look like prior to launching. The staging site behaves like a live site, but is not linked to your public portal. This is a very helpful step providing you the opportunity to see your site exactly how it will appear to visitors before you go live.
How can I increase website traffic?
Start with a dynamic site primed on inbound methodology and you should see satisfying ROI in website traffic. View the eight industry standard practices for increased visibility that result in website traffic.
1. Long-tail Keywords
Today, it's all about long-tail keywords. Your personas are shopping smarter and more specific. Customers are not just typing terms like "marketing" into a search engine. They are searching terms and phrases like "what's needed for website redesign" or "website redesign for business." Develop long-tail keywords that are in alignment with your blog posts' key terms and phrases. When buyers are looking for answers to their questions your relevant long-tail keywords will prompt their search engine to identify your site as a matched result.
2. Link Your Posts
Provide valuable further reading and links to helpful blog posts for your readers. Including this type of relevant citing on your website really boosts SEO, increases time-on-site, referral traffic, and conversion rates.
3. Tag, URL, and Meta
When was the last time you reviewed previously published posts for optimization? Are your existing posts attributed with unique and relevant title tags, URLs and meta descriptions? Taking time out to review your published content for SEO will certainly assist in increasing website traffic.
4. Frequently Post
Ever thought about posting more? Industry leader, Neil Patel of QuickSprout, found by posting 6x a week blog traffic increased by 18.6%. His research and results are really astounding. Even by increasing your blog posts to 5x a week you can see a dramatic influx of website traffic. What will your magic number be? Give this strategy a try and monitor your data to track your changes.
5. Influencers
Mentioning influencers in your blog posts are great, but how about getting social with them online? Open up and tweet your industry influencers. Start sharing your great content with them. This is a great way to build website traffic through gaining visibility among the audience of other industry thought leaders. However, don't just do it for the likes and followers. Genuinely aim to foster social community with thought leaders and influencers by providing valuable conversation and your audience will find you.
6. What You Focus On Expands
Where is the majority of your site traffic currently coming from? Review your analytics and identify where your audience is engaging and resonating with your content. This is the area you want to focus on, develop and expand.
7. Build Your Network
Similar to building relationships via social media with thought leaders in your field, think about building relationships with other bloggers in your sector. These relationships typically result in organic inbound links and referral traffic.
8. Keywords
Keywords are still useful and important. Optimize your website homepage and other landing pages with relevant keywords to increase your chances of being found. Be strategic and build smart—keywords will optimize your SEO strategy.
How can I reduce the time and cost of a website redesign with growth driven design?
When building a website with growth driven design, you design a launchpad website, i.e., a website that only includes the essentials. That way, you can get your website into the hands of your audience faster—allowing you to learn from their user experience. Try implementing the following steps:
Revisit your buyer personas: Have their needs changed? Are their pain points still the same? Use questions like these to confirm your personas and then ensure their journey is mapped out visually on your website.
Gather user data quantitatively and qualitatively: Review your user and website data to determine what needs improvement and what is working.
Create one goal with your audience in mind: Choose a goal that your audience can accomplish for you. Target their pain points and needs correctly and your prospects can help you accomplish your goal.
Create three doable action items around your one goal: What can you create to achieve your goal? Maybe it's a video series or a free webinar based on your audience needs. Perhaps it's a banner in your website's sidebar promoting your new product or service. These actionable steps will guide your prospects along their buyer's journey.
Design those action items into your website: Decide where the best location is to display your action items.
Track your progress: Finally, see how your site visitors respond to those changes.
Our job is to connect to people, to interact with them in a way that leaves them better than we found them, more able to get where they'd like to go.—Seth Godin
If you have questions you would like to see featured in our weekly FAQ Friday, please submit them in the comments below or mention us @DirectImages on Twitter.
Until next FAQ Friday, keep your communication lines open. Don't know the answer—just ASK.
Subscribe to our BLOG
Stay in touch & learn how to attract customers, become a thought leader, create effective marketing campaigns, & more.
Suggested Links:
Is A Traditional Website Still Effective Website Design?
FAQ Friday: Interactive Marketing and Growth Driven Design
Thought Hive: Storytelling with Growth Driven Design
Website Essentials: 10 Elements Every Business Website Needs to Prosper in 2016
7 Benefits of Personalized Website Content and a Dynamic Website
---